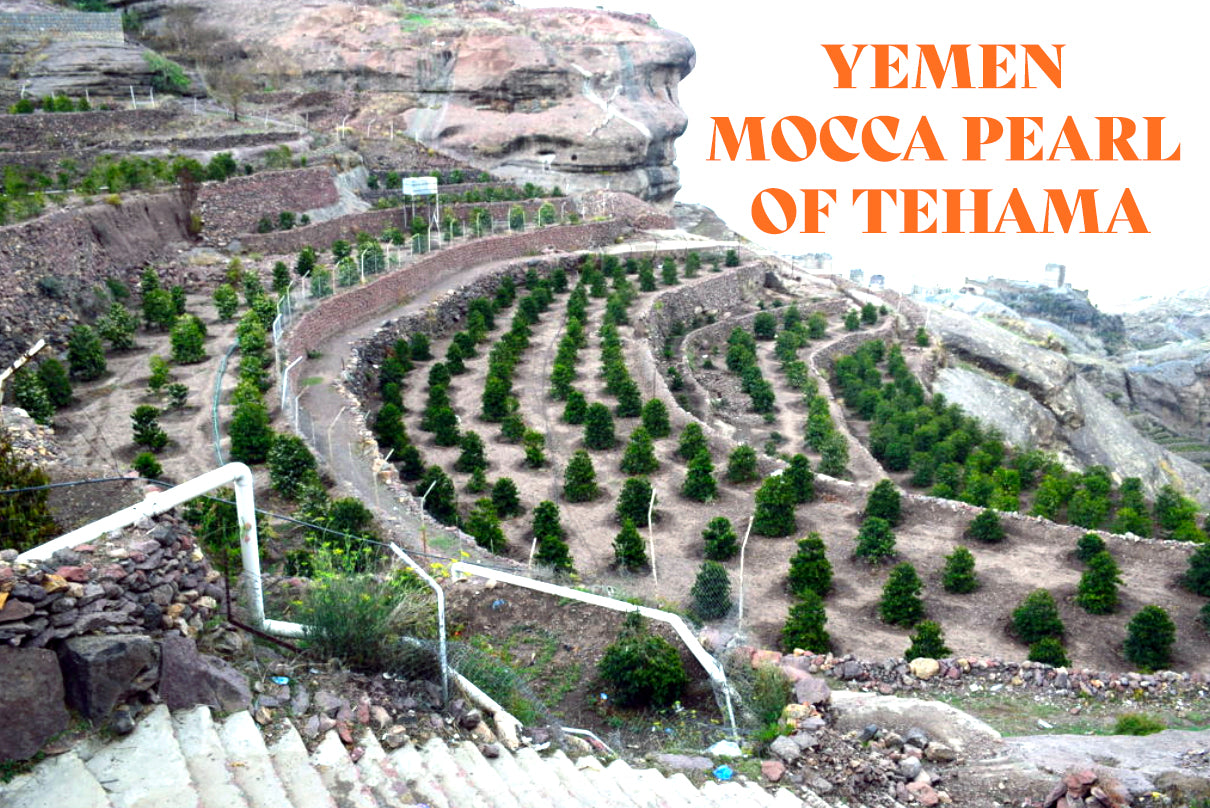 I have always been fascinated by history, which is why I enjoy reading history books. A while back, I came across "Uncommon Grounds" by Mark Pendergast. It is an incredible book that delves into the history of coffee, tracing its origins from the early beginnings to our present day. If you're keen to learn more about our beloved addiction, I wholeheartedly recommend this book.
In one of the chapters, the author describes how coffee migrated from Ethiopia to Yemen, where it thrived in the Yemeni highlands. From there, coffee consumption spread across the Arabian Peninsula, which is where the name "Coffea Arabica" originates. Coffee gained popularity throughout the Ottoman Empire, with most coffee being exported from the small port city of Mocha in Yemen. As fate would have it, the name "Mocha" became synonymous with our beloved morning drink. Even today, many coffee varieties can trace their roots back to Yemen.
I provide this historical background to emphasize that the selection of our Coffee of the Month is indeed motivated by my personal curiosity and desire to explore these unique coffees. Yemeni coffees are challenging to obtain due to low production and the country's complex political situation. So, when the chance arose to bring this exceptional coffee to Crickle Creek's selection, I couldn't resist.
Our coffee this month is cultivated by legacy farmers in the highlands of Sa'adah and Ibb Governorate. These coffee trees grow on terraced lands that have been used for generations and were originally the pioneers of commercial coffee farming. The trees are thoughtfully spaced in a low-density setting to cope with the harsh and challenging conditions. Pearl of Tehama, with over seven decades of experience, has been diligently working with these producers to bring this exceptional coffee to market.
This medium-roasted coffee offers a complex profile with multiple layers of flavour. It exudes a delightful, sweet aroma, boasts a tea-like body, and has low acidity. When sipping it, you'll discern hints of dried fruits, figs, and spices. 
We're delighted to share this extraordinary coffee with you, and we hope you find it as enchanting as I do.
Alejandro