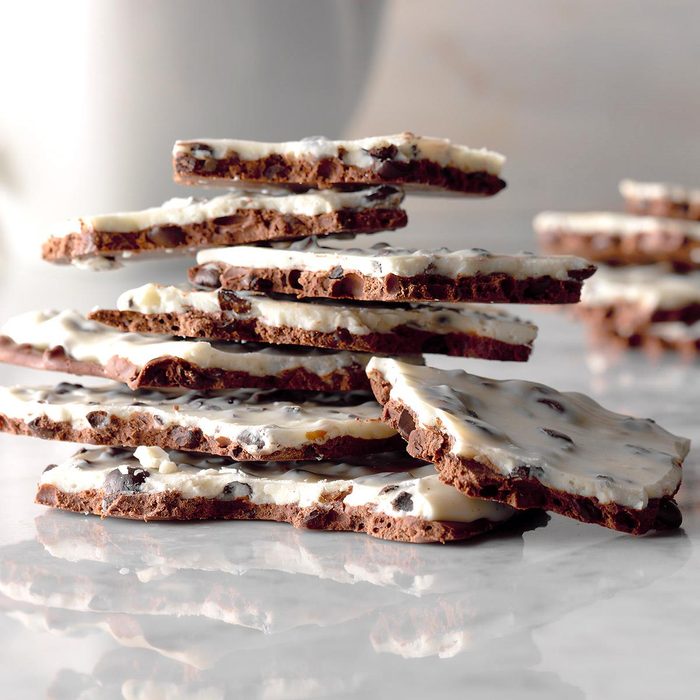 Hi,
I was looking for something fun and easy to bake last weekend and I bump into  this easy yummy and crunchy recipe. I tried it and loved it, so had to share it with all of you. At the bottom is the link to the original recipe and the article where I found it: "40 delicious coffee desserts." If you try another recipe and like it, please send me an email with the recommendation.
Enjoy,
Adriana
Ingredients
2 cups semisweet chocolate chips
2 teaspoons instant coffee granules
2/3 cup coarsely chopped coffee beans, divided
1 package (10 to 12 ounces) white baking chips
Directions
Line a 15x10x1-in. pan with parchment or waxed paper. In a microwave-safe bowl, microwave chocolate chips and coffee granules on high for 45 seconds; stir. Continue microwaving in 15-second intervals until smooth, stirring after each interval. Stir in 1/3 cup coffee beans.

Spread into prepared pan. Refrigerate until set, but not hard, about 15 minutes.

In a microwave, melt white baking chips according to package directions. Stir in remaining 1/3 cup coffee beans; spread over chocolate layer. Refrigerate until firm. Break into pieces.
Links:
40 Delicious Coffee Desserts